Everything that I do has to have purpose
Anto Neosoul is undoubtedly one of Kenya's most talented artists, and a rising African soul star. Born in Kawangware, Nairobi, Anto Neosoul has broken glass ceilings as one of Africa's most sought after soul musicians. From a humble background, Anto says 'Music chose me', and now his soulful voice touches the world. His life and love experiences inspire his music and writing. Intro Africa takes a journey in collaboration with Afripedia to explore Anto Neosoul African soul.
Anto Neosoul is spreading Qwerty Love in Nairobi.
In the feature video, Anto and the Paragasha band join forces with Afripedia to shoot a flash mob dance video for 'Qwerty Love' in the heart of Nairobi.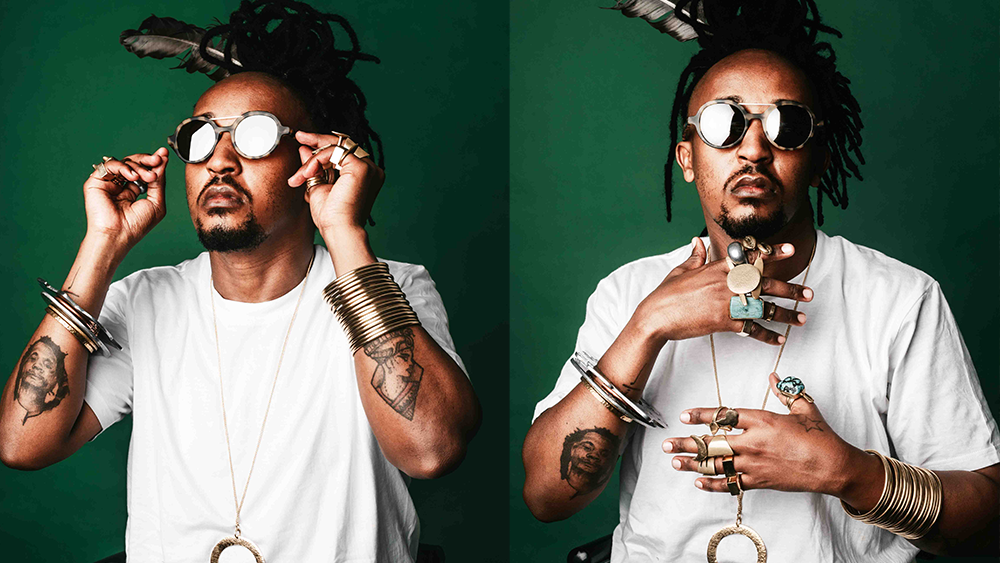 Q&A with Anto Neosoul
IA: Why music?
AN: Music is my first love. I know no other thing that gives me such a great feeling; so heavenly, so spiritual. Music chose me. Music allows me to feel alive and to feel purposeful. I believe that I am an empty vacuum that is filled up every time I interact with music.
IA: When did you know you wanted to be a singer?
AN: I remember as a very young child whilst doing chores on a Saturday, Roberta Flack's 'Killing me softly' was playing from our corrugated-iron home… I don't know what it was about that song but that feeling was beyond anything I have ever felt and if I did it was in my previous life.. I then started performing in my primary school also at a very young age and when I was able to hit the "Oh Happy Day" high note as heard on 'Sister Act 2', I knew I was made for music. Period
IA: What does music represent to you?
AN: Music for me represents life, living in the present.. Music is life. It's intentionally pouring your heart and soul into pen and paper and creating/ reliving memories through melodies that intentionally touch the souls of others to know and feel that they are not the only ones who experience a certain feeling; that although my experiences are not universal but homogenous to some, there is a connection of experiences and definitely a need to create with intention.
Influence
IA: Who or what has been your biggest influence?
AN: My biggest influence has to be my family and especially my parents; my mum has been able to achieve success with so little afforded to her from growing up and even later in life earning peanuts for so many years, to owning her own school. Seeing my parents work hard to be who they are and to be comfortable in their own skins is the most inspiring thing. My parents are kind, loving and even with their faults, none of them have ever placed their needs above mine, even in my adulthood. No man living or dead has had that effect on me. Musically, the sounds of my mum's friends singing Kikuyu and spiritual songs at home have always had a great impact on me and most likely why I can still hit very high notes.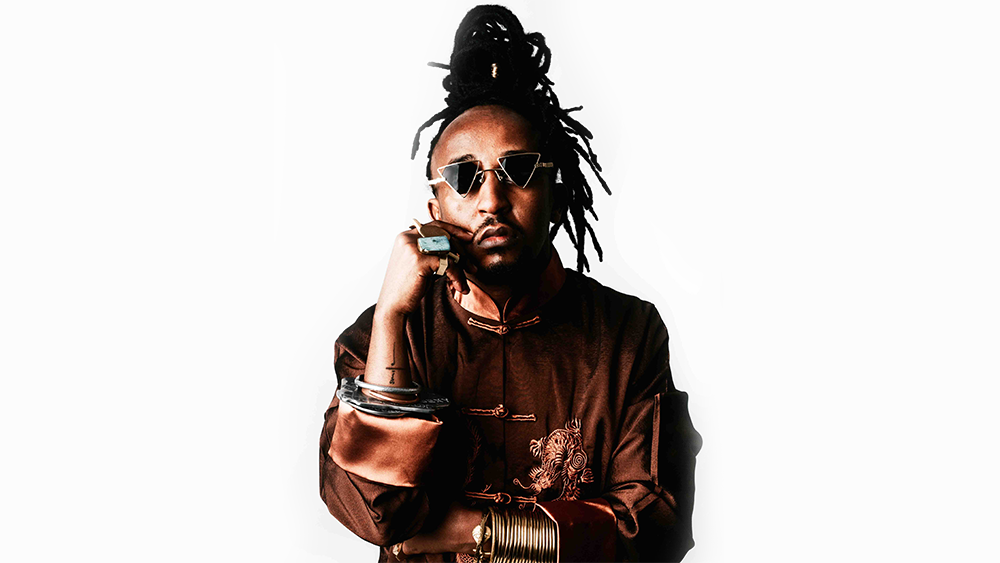 Lauryn Hill's lyricism, Erykah Badu's purposeful art, Jill Scott's vulnerability and Bob Marley's prophetic mission have been some of my biggest influences. Recently, artists like Peter Morgan with his timeless voice and Chronixx's lyrics speak to me a lot.
IA: How would you describe your sound?
AN: My sound is unstoppable. My sound is unbelievable. It is sweet, it is shocking. It's one of a kind, the type that come every 1000 years. Simply though, I like to call it SALAD; it is a mixture of Musicality, I don't even know where to place my voice on the scale but I know that when I sing, you will stop and listen. I like to fuse a soulful sound with a contemporary feel, mostly with a touch of dancehall and reggae to create a masterpiece every time I create.
The band Paragasha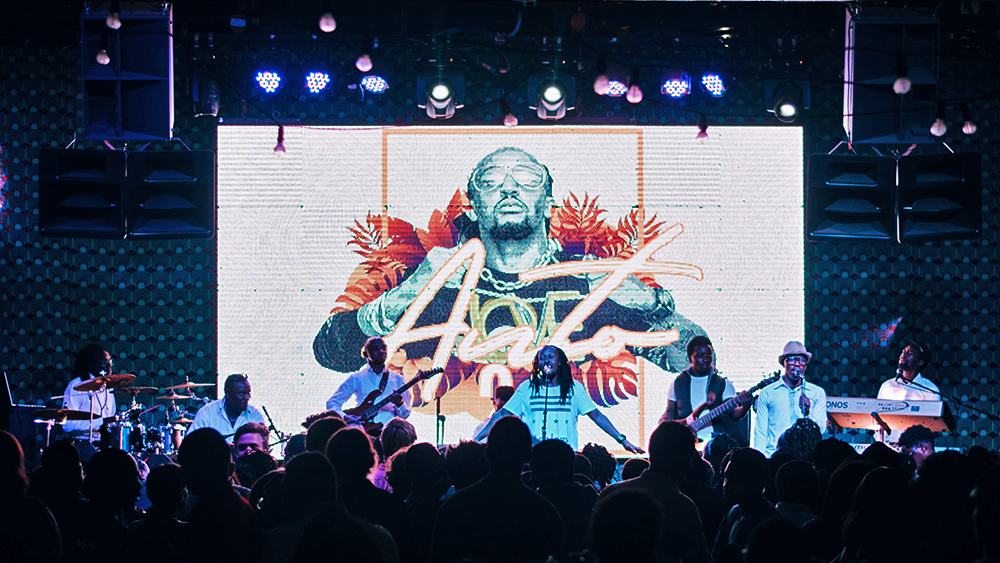 IA: Tell us about your band Paragasha.
AN: I formed my band in 2009 because I saw the need to perform my music LIVE for a growing fan base. I had gone to music studios but I wasn't recording my own music but rather BGVs and hooks for Rappers like Octopizzo, King Kaka, Ojiji & Sketch. It was important to create my own music and direct how I wanted the music to be consumed and also, define my sound.. I performed most of my hit songs to my first fans years before they hit mainstream radio.
IA: Does your music have a message?
AN: With every song there is a different message but looking at what I wrote mostly, it has to be overcoming heartbreaks/break ups. I love to be vulnerable, to be honest and not cliche with my writing and expression… There is no other Kenyan man who writes about love and about heartbreak like I do. That is Anto Neosoul and African soul.
Women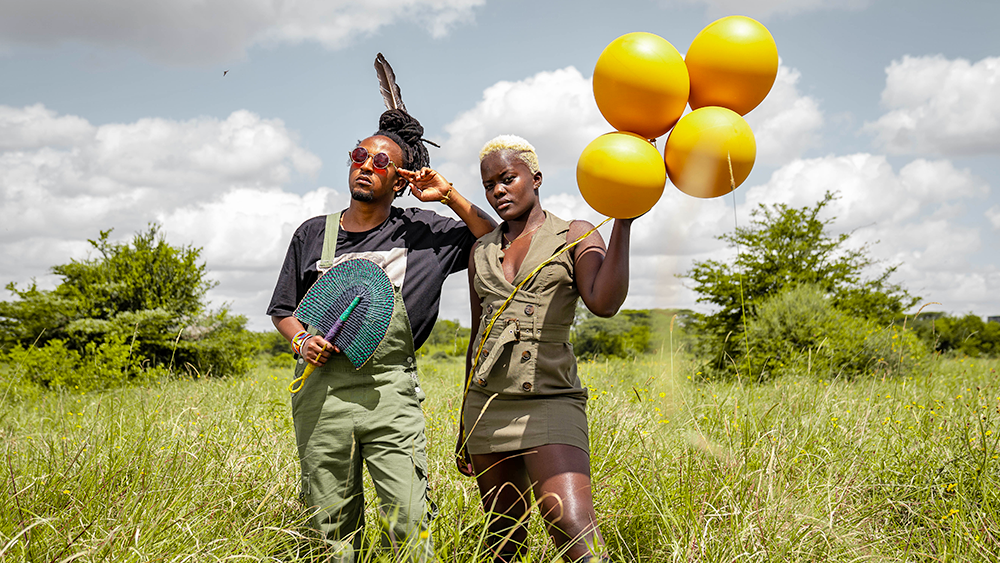 IA: Tell us about your choice to use dark-skinned models in your music videos?
AN: I grew up seeing dark-skinned women all around me and seeing them so graceful and so full of life… that's all I ever saw… underneath all that though, as I got older and involved in film and broadcast media I realised that the present Kenyan lady is bombarded with so many messages to be fair, to skin-lighten in order to be accepted and so as to be loved. In retrospect maybe even the women I grew up seeing had the same issues from the lack of dark-skinned women representation on media growing up. It was only right that I use my music videos to ensure that young girls and boys see themselves on mainstream TV. I know that I create great music that will be played on mainstream media and the least I can do is celebrate diversity, inspire a generation as well as promote an agenda that ensures no one feels lesser than just because they are dark-skinned.
IA: What is one of your strongest memories?
AN: I performed for the second President of Kenya when I was just turning 11… I also performed for Cardinal Maurice Otunga… those memories stick out for me because I was so young and I remember during my performance for the president, speakers were erected all over my constituency so everyone heard me and I knew there and then how powerful talent is and how it has the ability to shift energy and to make everything moving still.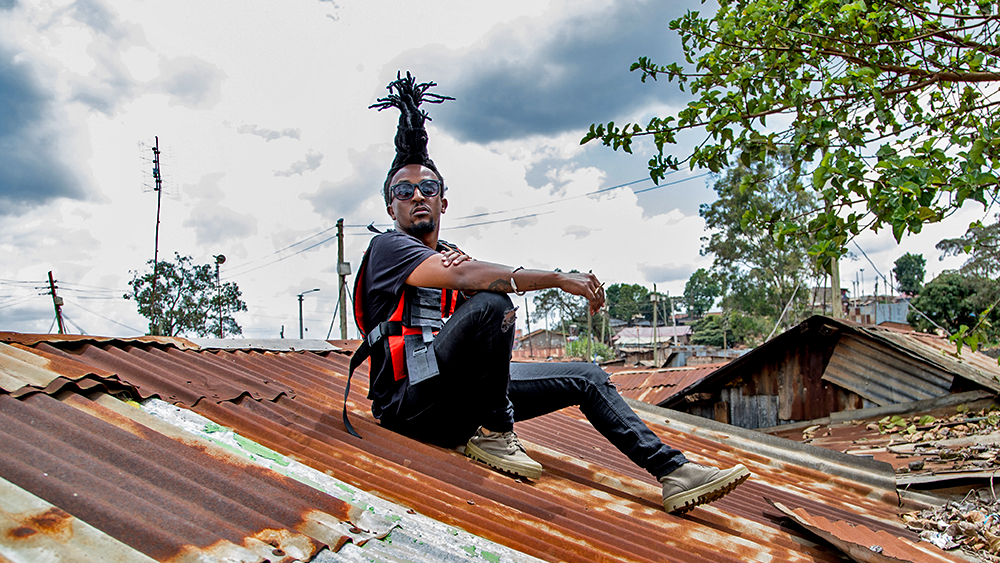 Nairobi
IA: How would you describe Nairobi?
AN: Wuuuuuuh Nairobi.. Nairobi is where dreams for the strong-willed are made and where dreams are also shattered. It is a kaleidoscope of dreams colliding just so the carrier of the dreams can see a new brighter day with new possibilities. Nairobi can be gloomy because during a pandemic like COVID 19, we feel it the most, but we remain vibrant, happy, optimistic and colourful… this means that for a creative, it can be a lot and sometimes you have to take a break from Nairobi and them immerse yourself back into the ever-inspiring city in the sun.
IA: Why do you think your music appeals to people?
AN: It starts with my voice, (laughs) most people who listen to me for the first time don't even think I am a man and it's worked to my advantage. It is God-given and my sound is first appreciated through my voice thus becoming the selling point of my sound. Also, I have a way of making every song I am on make you feel good, even when I am venting I have a way to make sure the sound stays with you and only leaves you wanting more.
I also like to keep my wording simple and one of my best selling points is using urban phrases that I deem to remain relevant for a long time in my music so that I always stay relevant e.g Chips Funga, Kanyagia, Sensimilia, Paid My Dues, Slow Down, Lion of Judah…
My heros
IA: Who is your favourite hero of fiction?
AN: SHAFT, the only black SUPERMAN I watched growing up when that show aired in Kenya for the first time.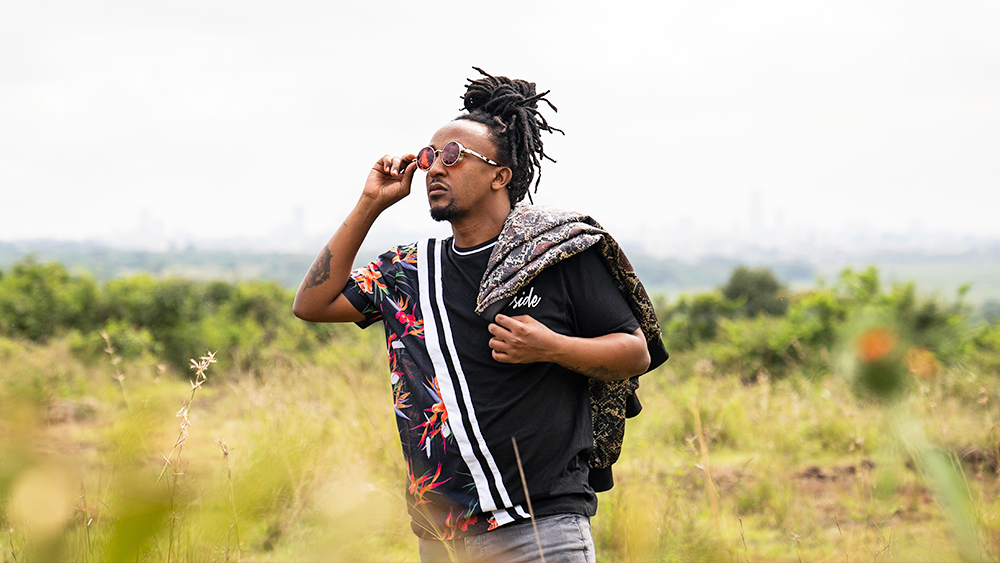 IA: Who are your heroes in real life?
AN: The common Kenyan… the one who works so hard to put food on their table, the one who has to work for years on end with the same vigour and excellence just to see their family get a chance to be better… that's my hero! The common guy who makes me uncommon, popular or famous whichever I am… that's my hero.
My ancestors are my heroes too, the ones who fought my colonialists so hard and won. Field Marshal Dedan Kimathi is my hero, it's the reason I have his tattoo on my right arm. My Hero is Violet Wambui – my maternal grandmother who sold illicit brew to feed my mum and her siblings and keep her in school. Those are my heroes.
IA: What is your current state of mind?
AN: PURPOSE… everything that I do has to have purpose, the message I spread with my photos, my radio show, my music and music videos.. They all have to have purpose, they have to incite self-love, love for being black, for being African! I am more concerned about intention, what makes my message and my messaging remarkable..
I am also into African greats, historical African figures and understanding black history and what elements I can introduce in my messaging from my sound… this you will hear in my upcoming album….as a way of redeeming my part and repatriating that history to serve and save my future.
A special dinner
IA: If you could invite any 4 people to dinner, (living or late) who would it be and why?
AN: James Baldwin – I would really love to just vibe with him, listen to him speak and hear him challenge me to be more unafraid. I hope that he would come with Nina Simone
Wangari Maathai – To know how one WOMAN fought a dictatorial system to save numerous forests, parks and do so without fearing death…
Dedan Kimathi – To know how it feels to be betrayed by your own in the pursuit of their own freedom.
Rihanna & Beyonce – just because Rihanna would be allowed a plus one… to speak to the 2 most influential women in entertainment ever.. The two greatest to ever have done it and remain purposefully popular.
Anto Neosoul African soul.
Afripedia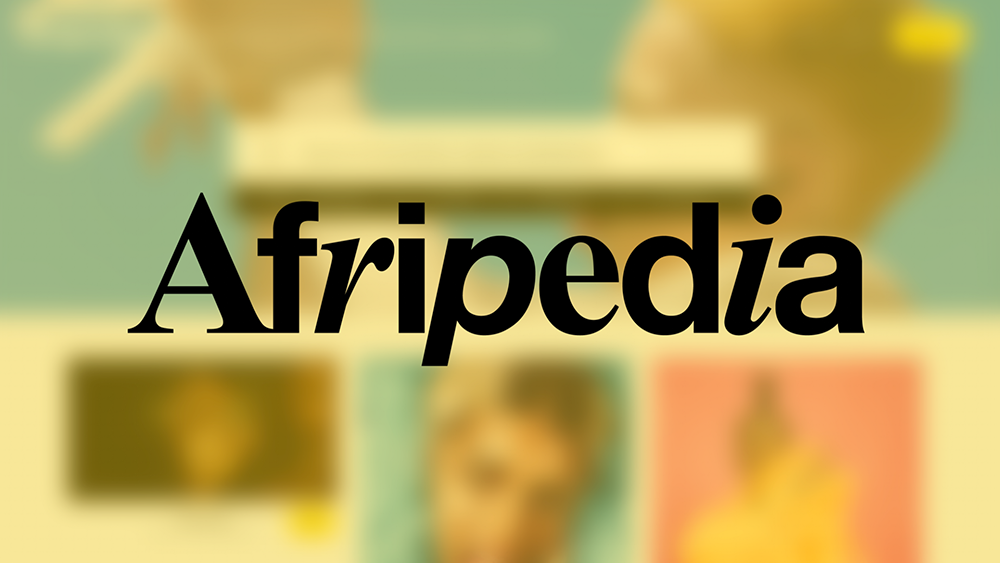 Afripedia is the leading platform dedicated to connecting top African creatives to opportunities Worldwide. With constant curation and rotation, our platform is the best place to look for inspiration and to find collaborators whether you're looking as a brand, corporation or a creative yourself.