After a successful inaugural launch at the African Union in Addis Ababa, Ethiopia in 2019, African Innovation Week 2020 went Digital from 9-13 November 2020, in collaboration with partners, the Norwegian Ministry of Foreign Affairs, The African Union, and the Technology and Innovation Institute of the Federal Democratic Republic of Ethiopia.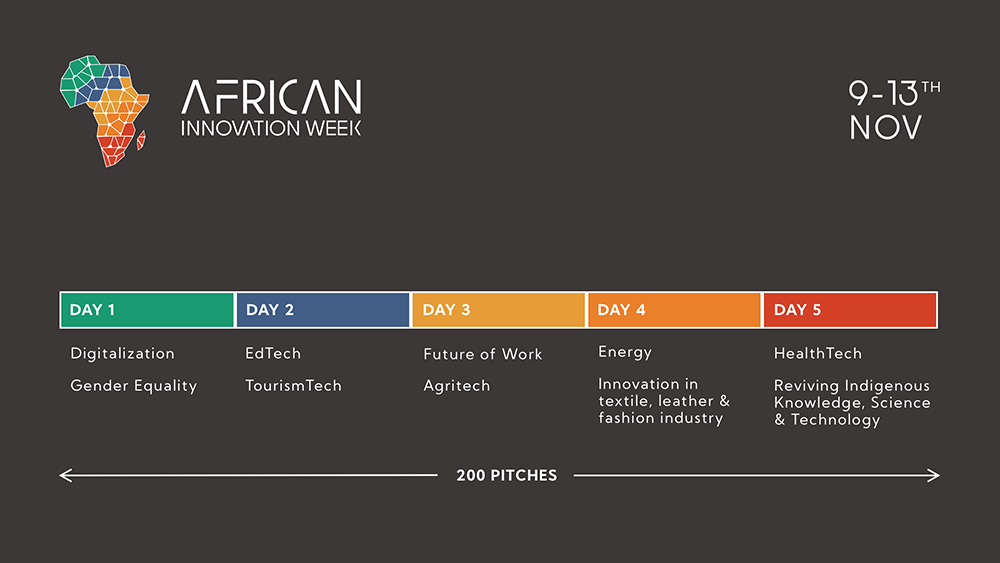 With the fastest growing population on earth, Africa represents the highest human capital potential globally, and innovation is seen as critical for economic development, according to reports released by institutions such as the World Bank, World Economic Forum and Deloitte.
An increasing number of start-ups in Africa are driving innovation, and there is no doubt that innovation in Africa will continue to play a key role in the continent's sustainable development going forward.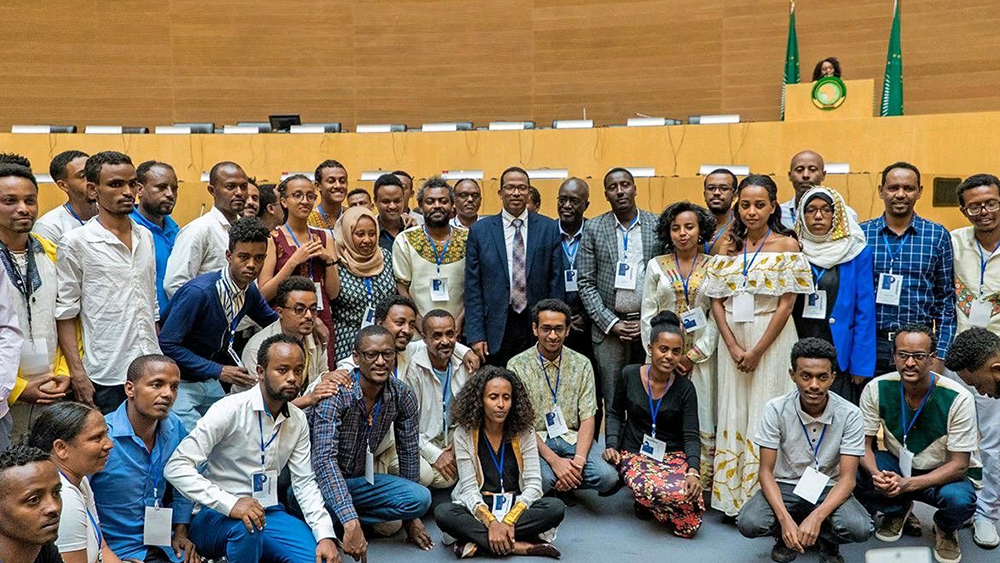 African Innovation Week is a platform for a global movement energising innovation and entrepreneurship for inclusive development on the continent, bringing together Africa's brightest minds and rich human capital, to connect investors with potential startups, strengthen the startup ecosystem through capacity-building and commercialization, and to help policy-makers make the right decisions.
Digital African Innovation Week 2020 with the theme, FUSING DIGITAL TRANSFORMATION WITH INDIGENOUS INNOVATIONS IN SOLVING AFRICA'S CHALLENGES, this year addressed the following topics: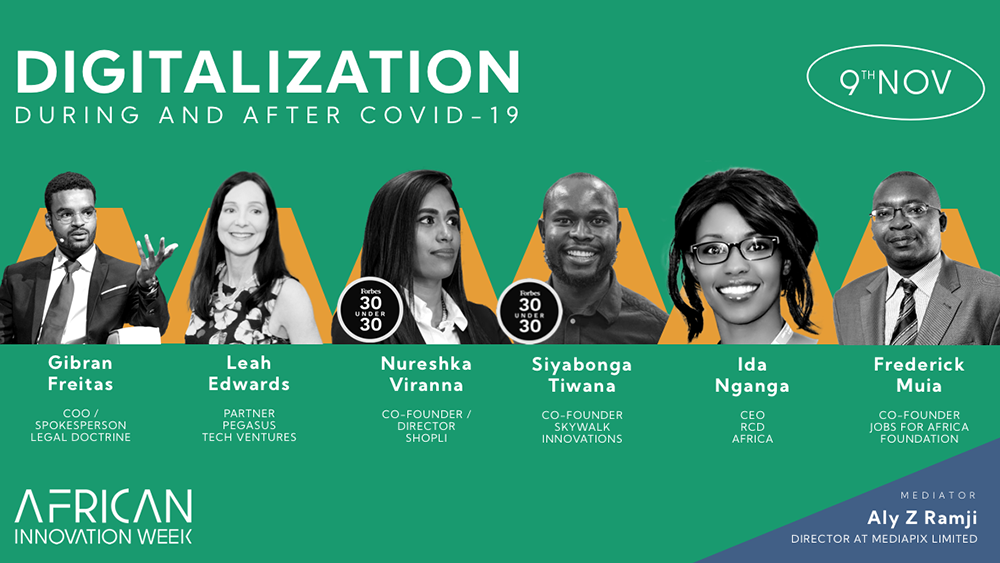 Digitalization
How countries have been adapting to the fast change in digitalization, how to exchange knowledge and experiences across countries, and the challenges of digitalization during and post covid19 era.
Women Innovation and Entrepreneurship
Gender equality, redefining women entrepreneurship, and inspiring women innovators through women investors.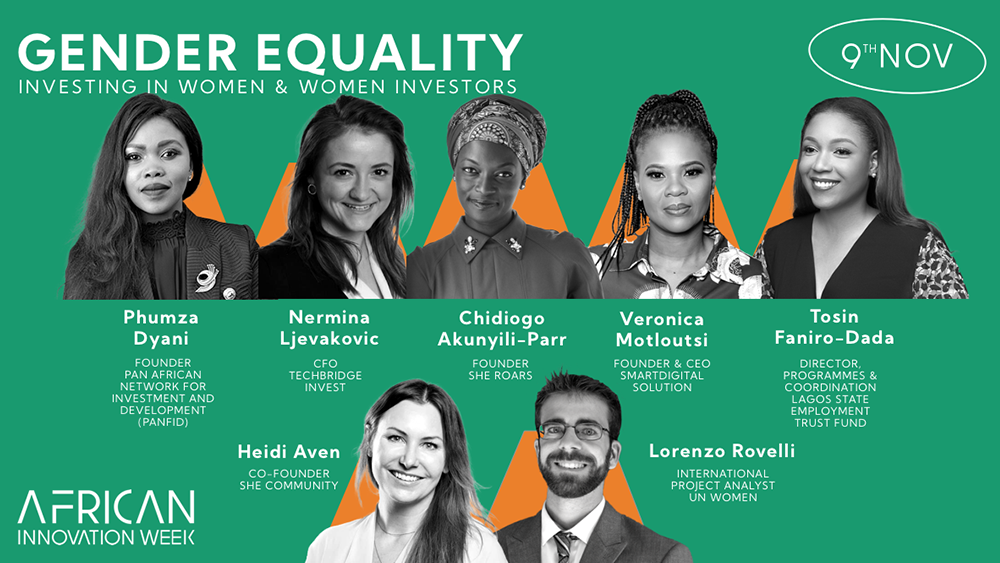 EdTech
Maintaining education during the pandemic and digitalizing education post-pandemic. And bridging the gap between Innovators, investors, and government in education tech.
Agritech
Agri-tech & Food /self-sufficiency – harnessing agricultural technology to achieve food security as well as sustainable food systems in Africa.
Future of Work in Africa
Africa's growing youth population and competition in the global world in digital skills and outsourcing in the 4th industrial revolution.
Indigenous Innovation
How to revive indigenous knowledge, science, and technology, and whether Indigenous innovation could be Africa's major source of organizational or national wealth, health, and overall advancement.
Tourism Tech
How to keep jobs and innovate during the unprecedented pandemic period and the decline in the tourism sector in the continent.
Energy
The future of energy in Africa and the challenges of having sufficient energy sources in the era of climate change and green energy.
Digital African Innovation Week 2020
An array of exciting and inspiring speakers, panelists and pitches made up Digital African Innovation Week 2020 which was held over 5 days. Since it's launch in 2019, AIW has grown to include over 100 AIW Ambassadors across the continent, some of whom presented over the week.
Alamin Faris Siraj, Operations and Program Manager of African Innovation Week, kicked off the opening session with an introduction followed by an esteemed progression of keynote speakers,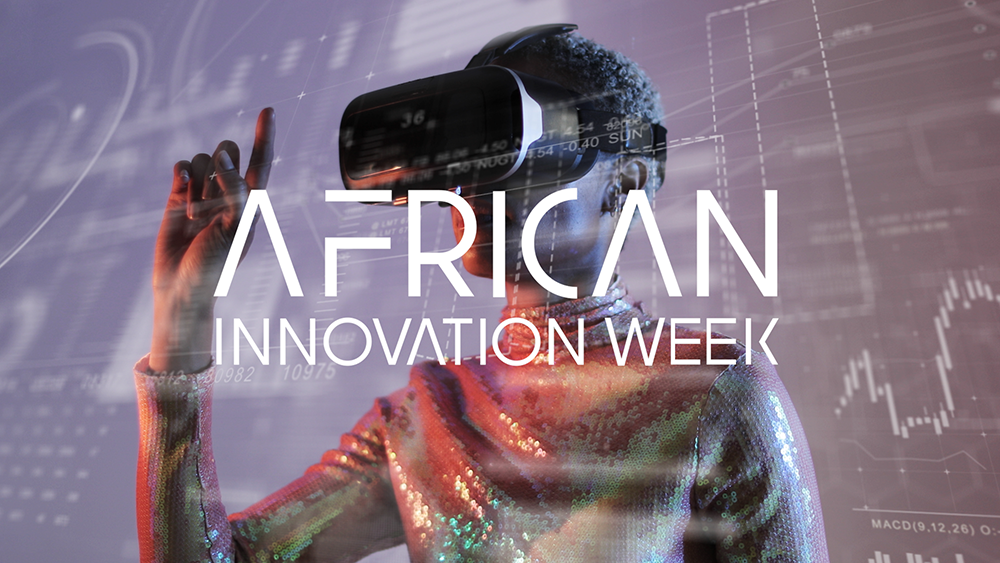 His Excellency, the State Minister for ICT and the Digital Transformation Sector in the Ministry of Innovation & Technology of the Federal Democratic Republic of Ethiopia (MInT) Mr. Ahmedin Mohammed Ahmed, and Her Excellency, Merete Lundemo, Ambassador of Norway to Ethiopia in Addis Ababa, and partner to African Innovation Week. Followed by African Innovation Week Ambassador-lead and development coordinator, Raysso Ismail Aden from Djibouti, African Innovation Week Ambassadors and innovators, Eivind Fjeldstad, CEO of the Norwegian African Business Association, Almaz Negash, Founder & Executive Director, African Diaspora Network and Khalid Machchate, a digital transformation expert and policy maker appointed by the Moroccan Royal Commission.
AIW 2020 Program
200 Pitches
African Innovation Week 2020 collaborated with Start-up World Cup, the largest startup competition around the world, where the winner of '200 Pitches' won the opportunity to compete for a grand prize of US$ 1Million in Silicon Valley, San Francisco USA, in May 2021. The pitching session followed the daily panel discussion from 14:00 -16:00 ( GMT+1)
Here is a run- down of the daily sessions for African Innovation Week 2020, respectively from 10:00-11:00 (GMT+1) and 12:00-13:00 ( GMT+1):
Monday 9 November
Digitalization During and After Covid-19
Gender Equality: investing in women and women investors
Tuesday 10 November – EdTech; and Tourism Tech
Wednesday 11 November- The Future of Work in Africa; and Agritech & Food self-sufficiency
Thursday 12 November – Energy; and Innovation in the textile, leather and fashion industry
Friday 13 November – HealthTech; and Reviving Indigenous Knowledge, Science & Technology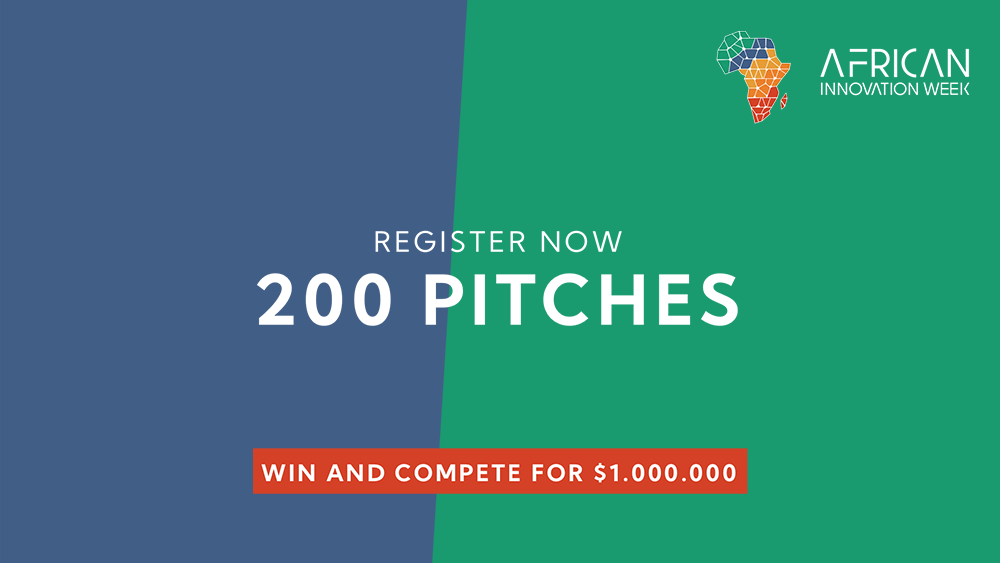 PARALLEL EVENTS
Guests could visit the parallel events happening daily from different continents daily during Digital African Innovation Week 2020:
Tuesday 10 November – EdTech hosted by Ambitious Africa,
Wednesday 11 November – Food Security – Africa as the food bowl of the world hosted by Deepak Pareek, founder of Digi-Agri,
Thursday 12 November – Digital Agriculture: Key to winning in the agriculture sector hosted by Deepak Pareek, founder of Digi-Agri,
Friday 13 November – Chisholm Udeze, founder of HerSpace, Diversify and Mettle and Regina Ohiama Udalor, Producer at the Lost Cafe hosted the parallel session, the Lost Cafe Global Watch Party and Panel Discussion.
An African Innovation Week 2020 DIGITAL NETWORKING PLATFORM, gave guests the unique possibility to meet, chat with and set up one-on-one meetings throughout the week with speakers and participants. The platform was open around the clock during Digital African Innovation Week 2020.
An inspiring week was had by all at Digital African Innovation Week 2020. http://www.africaninnovationweek.com