Fairmont Royal Palm Marrakech
The 6-star Fairmont Royal Palm Marrakech lies at the foot of the Atlas mountain range and offers an idyllic hideaway.
An impressive collection of art adorns the walls and one can while away the hours exploring this property, sampling breakfast next to the pool overlooking the lake or sampling Moroccan delicacies at one of its 3 restaurants, serenaded by local artists musicians.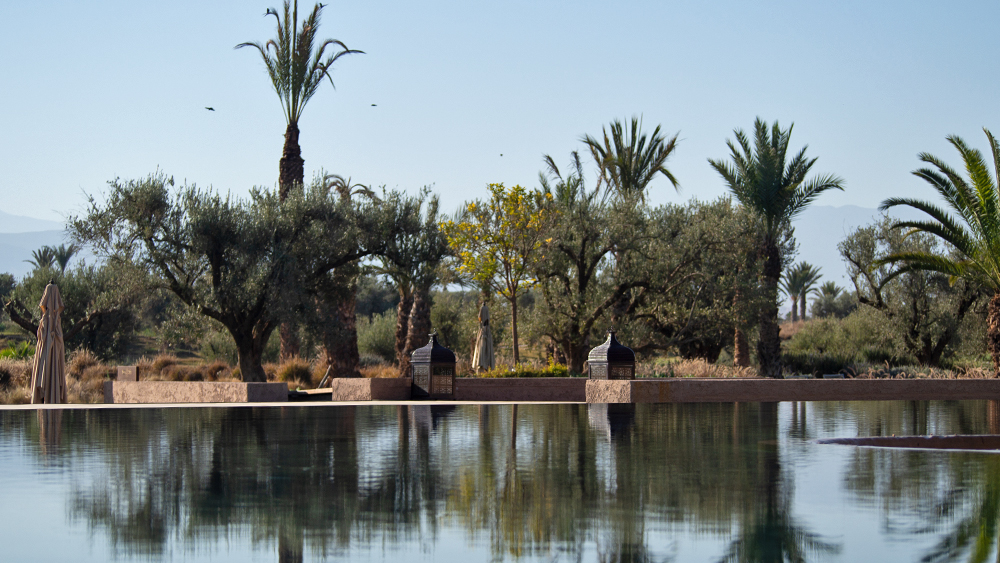 Fairmont Royal Palm Marrakech Photo Credit: Thought Leader Global Media is home to Cabell B. Robinson designed, 18-hole golf course at the Fairmont Royal Palm Golf & Country Club, offering opportunities for both leisure and sports activities. With a farm, tennis courts, spa, fitness centre, pool and kids club, Royal palm offers a memorable experience for the whole family.