The city of the Sapeurs (The Society of Ambiance-Makers and Elegant People) art and the Wrestlers-fetishists
La Sape
'Congo- Brazzaville is the cradle of humanity of Africa, of sape in Africa. In the Congo, the sape is a way of life, in the Sape there is peace, In the Sape there is no war. 'It is a culture that brings people together.'
An abbreviation of Société des Ambianceurs et des Personnes Élégantes (The Society for the Advancement of Elegant People), La Sape subculture has seen Congolese capitals Brazzaville and Kinshasa embracing the Sapeur lifestyle with their sharp, stylish and colourful dressing.
When French colonial workers, Bapopo or Coastmen, as they were called, arrived in the Congo early 20th century, the Congolese men who worked for the colonizers were so enthralled by the refinement of the Coast Men's dress, that they cast aside their masters' hand-me-downs and became relentless consumers and connoisseurs in acquiring latest Paris fashions.
La Sape, along with its anti-colonial views, took root as a subculture amongst Congolese intellectuals in the 1930s and 1940s, and by the 1950's, became synonymous with the rising Congolese rumba scene, a symbol of empowerment across Kinshasa and Brazzaville.
Sapeurism is associated with hard-working middle-class men whose lifestyles centre around a simple philosophy of dressing well, acting with integrity and inspiring others, defying circumstance and living with joie de vivre. 'Sape' being a French slang word for "clothes" and sapé, meaning 'dressed up'.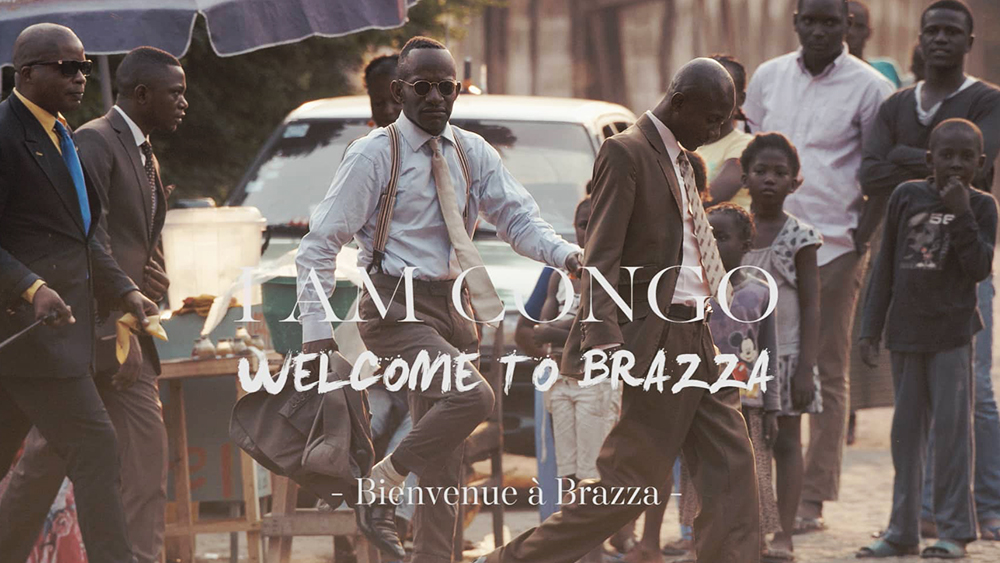 Festishist Wrestlers
'We are at the heart of Brazzaville, Poto- Poto is my village, this is my tribe, where I was born. My name is Boukazi Kouka Chiralin, alias Pharaoh.I am a Congolese wrestler.'
In wrestling there are festishist wrestlers and technical wrestlers.
Technical wrestlers, who perform with techniques and tactics, festishist wrestlers perform with festishes. I'm a festishist wrestler, a magician.

Boukazi Kouka Chiralin
a.k.a. Pharaoh
'Catch Fétiche' or 'voodoo wrestling' is a popular sport in the Congo. Uniquely Congolese, it involves traditional African wrestling moves enhanced with old religious, festishist or magical elements where magical rituals and spells enhance performances.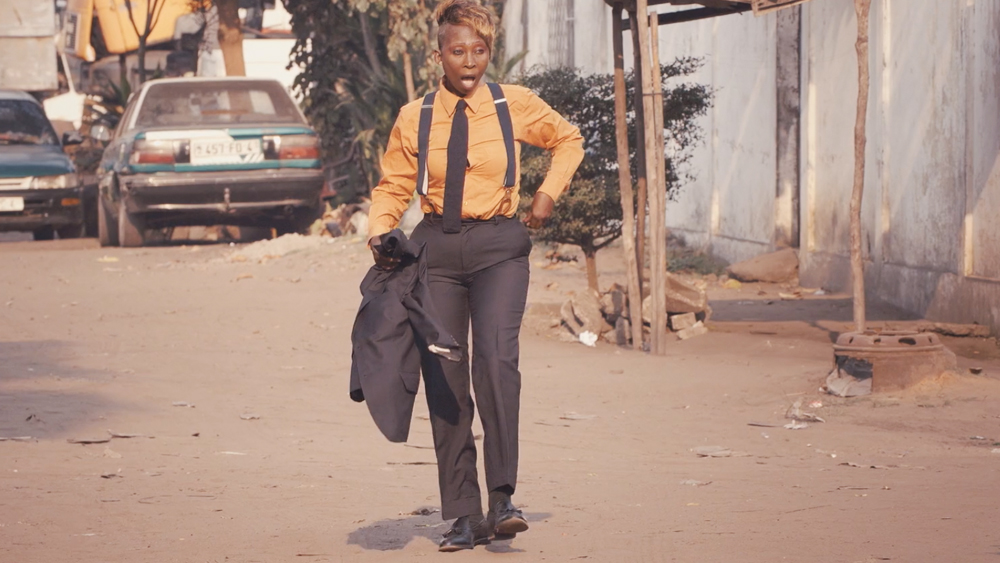 Poto- Poto painting school
Today the Poto- Poto painting school is the pride of Congolese culture.

Sylvester Magouandza
Head of the Poto- Poto painting school
Brazzaville
A people without culture is like a people that has no soul. Africans in general are beginning to appreciate what is called the work of art: painting, sculpture and especially music. So we represent this culture, to show that there is a cultural life in the Congo

Sylvester Magouandza
Head of the Poto- Poto painting school
Brazzaville
The Poto- Poto school of painting emerged in the Congo in 1950 during colonization, founded by Pierre Lods. During the 1950s, several exhibitions were held in Africa and abroad and when Lods departed for Senegal in 1960, Nicholas Ondongo, a former student, became director. The Poto-Poto surrealist and naturalist painting styles have contributed to its current national and international success.
About the Series: I am Congo
Madame Danièle Sassou Nguesso sought to present Congo Brazzaville from another angle. As a social entrepreneur, Director General of the Medical and Optical Clinic of Brazzaville, President of the association for orphans Le Petit Samaritan and President of the Sounga Foundation for Congolese women, Danièle wanted to move away from an all too familiar and dispiriting depiction of Africa to show the mostly unexplored wonders of her country. Collaborating with directors David Mboussou (Gabonese) and Juan Ignacio Davila (Ecuadorian), the film crew travelled to Congo Brazzaville, to some of the most inaccessible and iconic corners of this Central African country, in May and June 2015.
'I am Congo' aims to rouse and awaken the attention of the Congolese and international audience to the extraordinary natural and cultural heritage of this country and to invite people in, to travel and to discover the natural, human and cultural wonders of the Congo.
Journeying through the teeming heart of the Congo Basin, (our planet's second green lung) to the pulsating epicentre that is Brazzaville, we meet the films' extraordinary protagonists and rich characters, the famous Congolese sapeurs, wrestlers, artists and musicians, fishermen,young people and what is described as the film's quintessential character, a lush nature.