Bokeh Fashion Film Festival - Best Fashion
Picha Marangi Fashion Film by Nathan Collet is a winner of the best film award at the Bokeh SA International Fashion Film Festival.
'Picha Marangi' means 'colourful picture' and its protagonist is the unconventional Kenyan fashionista and photographer Stephen Okoth, whose fashion sense has made him a star.
Nathan Collett's work focuses on those on the margins of society and on environmental issues, and 'Picha Marangi' was filmed in Kibera in Kenya, Nairobi's largest township.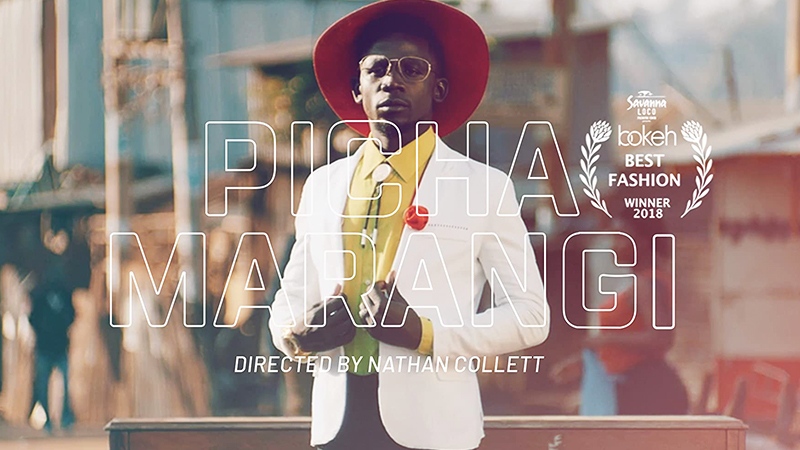 Q&A with filmmaker Nathan Collett about Picha Marangi Fashion Film
What is your current state of mind?
Positive, hopeful, yet conservative, waiting as well. Happy as a new father as well.
What is your idea of perfect happiness?
I don't think there is any perfection in the world 🙂 as they say perfect is the enemy of good enough 🙂 I think happiness is having enough to sustain yourself and your family, while having outlets for thought and creativity. The challenge is that 'enough' always expands with new challenges, technology, and such.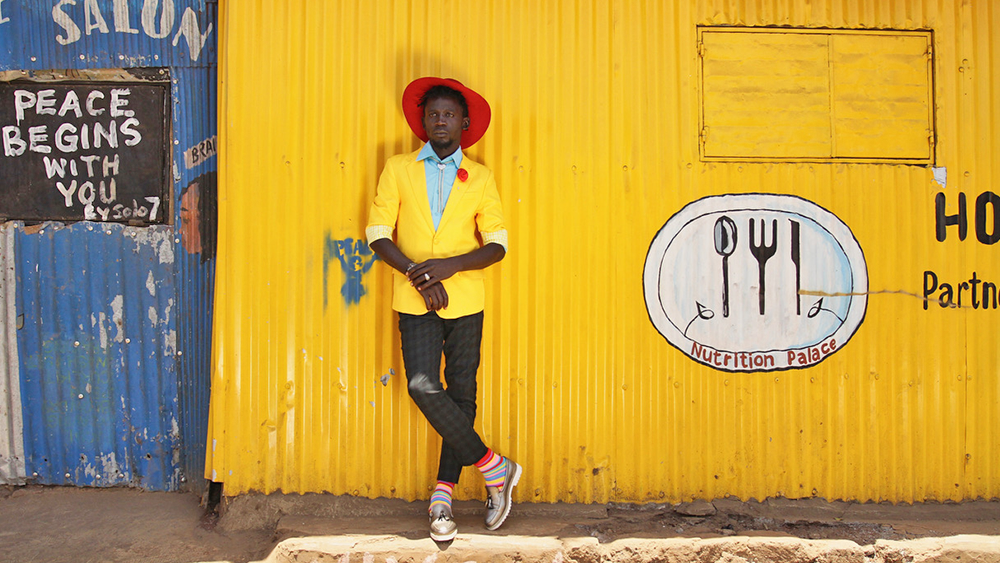 What is your idea of misery?
Complicated, it's subjective to each person at some level. At another level it's when it gets soo bad, mentally and physically… having good health is really important, and even though there is a lot of happiness in places like kibera, the daily grind and lack of health care can slowly take that away.
If you could change one thing about yourself, what would it be?
Hum. Hard, I try to adapt or consider my adaptation to reality or opportunities based on the feedback or challenges. I think probably just being more collaborative, finding a way to get things done with less friction, less conflict.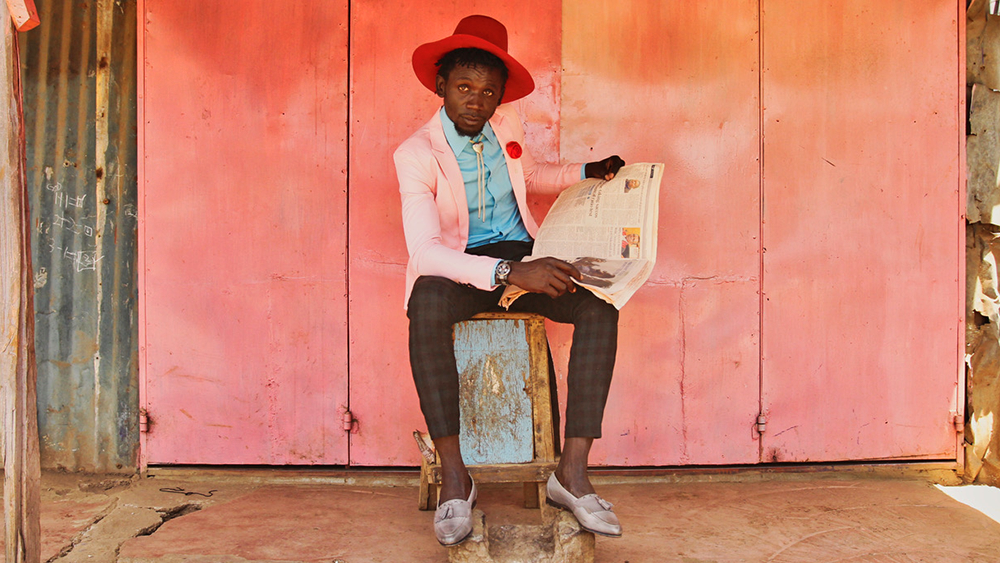 Which quality do you most admire in others?
Results, without too much chaos or aggression. Being 'peaceful' but accomplishing nothing is relatively easy. Being peaceful and yet successful and accomplished is admirable. Those that achieve success, make the sacrifice for creative success, through luck and hard work and not being 'negative'… very few seem to get there…
What is the trait you most deplore in others?
Lack of awareness or fairness… rich or poor or middle class is not always the indicator, often it spans class and opportunity. Those that think stepping over others is important to get ahead. Challenging others is okay, taking from others is misguided yet often successful.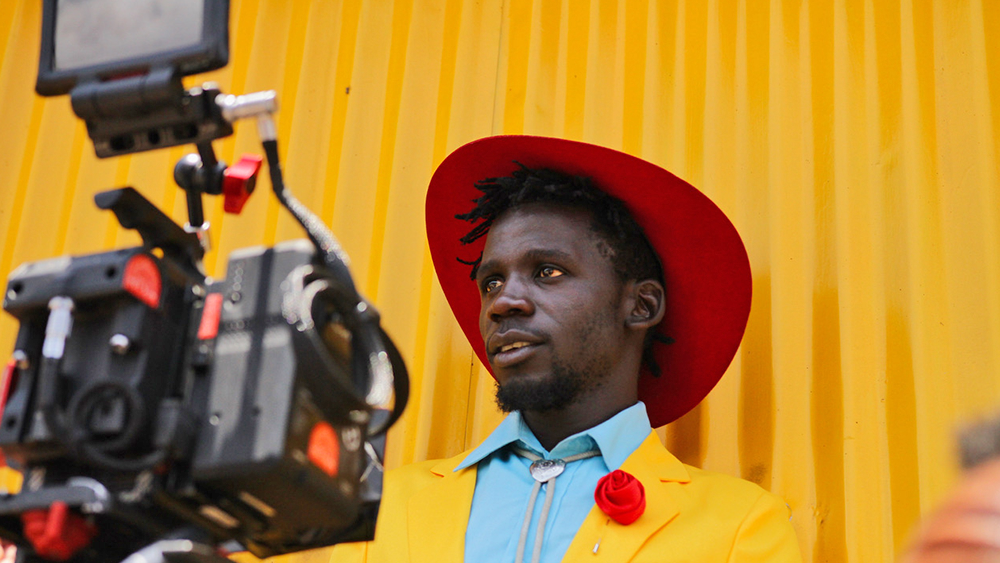 Which words or phrases do you most overuse?
No idea.
On what occasion do you lie?
I don't like liars. The worst I do is withhold information, keep silent.
What is your favorite journey?
No favourite really, so many journeys in life…I don't really believe is best or favourite, each has its own value… in general my best journeys have been in East and Southern Africa, but no favourite all have been good / bad / and or amazing in their own way.
Which talent would you most like to have?
Collaboration / better Emotional intelligence
Why Stephen?
Inspired by his aesthetic, I know him personally and thought it was a good message.
Why did you want to make the movie Picha Marangi?
Inspired by it, very visual and unique in use of used clothes.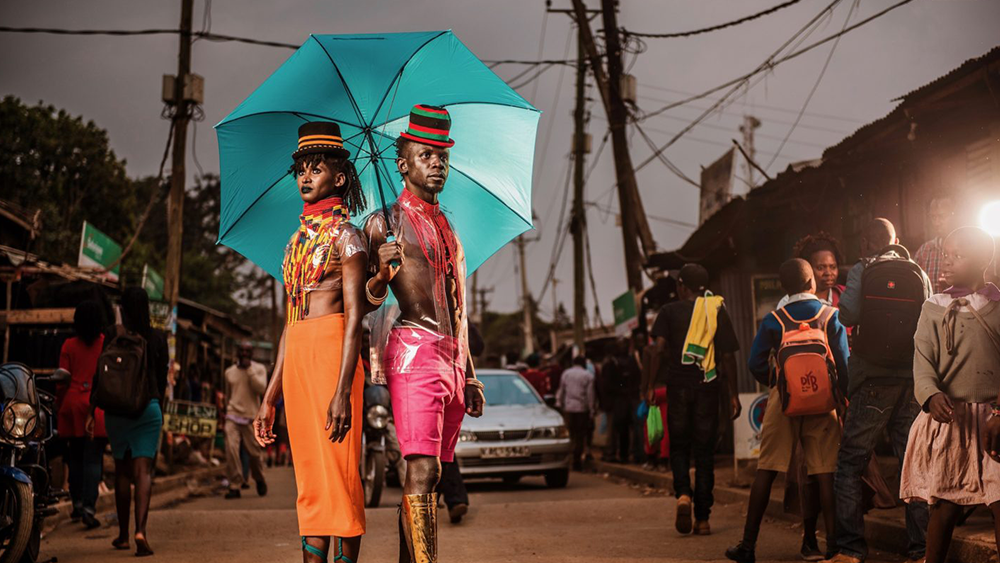 Describe Kibera and Gikomba market?
Kibera and Gikomba are different areas and many kilometres apart. One is a shanty town / slum where hundreds of thousands live in a tiny area yet with a sense of community and kindness despite the bad conditions. I've been working on and off there since 2006 when I directed the award winning short film Kibera Kid. I used to run a film school there but now it's on hiatus due to funding and now covid so may not come back at this point. Gikomba is a huge open air market where much of the used clothes can be found. The market I show in the short film is in Kibera… even though the main market where they come from is Gikomba.
Best part of making this movie?
The first shoot day was really cool, and inspiring, wanted to finish all in one day but had some production challenges.
Most challenging?
Some of the people who were meant to help us didn't show up, came late, and we missed the final shots, as well some small harassment from police officers slowed down the process and we missed the light. We had to come back for a second day, and that presented challenges organising and finding the unique props etc.
Tell us about the music and the voice narration?
Wanted Stephen to do it, but for a few challenges and his own reluctance I found someone online to do it for me, as well with the music.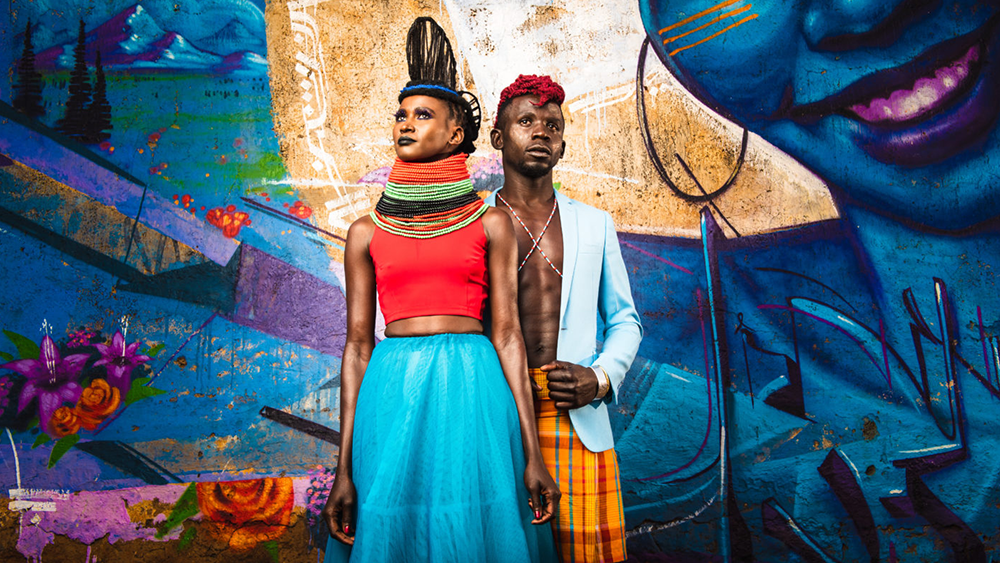 What is your connection with Kenya?
I filmed, worked, and studied there for over a decade until recently. My wife is Kenyan and I have had a lifelong interest in Kenya and East Africa.
Who is your favorite hero of fiction?
Don't really have heroes in fiction.
Who are your heroes in real life?.
I like artists like Basquiat, actors like Peter Fonda, Jack Nicholson of the 60s/70s and writers like Peter Carey from Australia or film directors like Terrence Malick. People who kept / keep a level of authenticity, truthfulness. I won't call them heroes, just more like inspirations. I dont have heroes or I don't really believe in heroes or both.
What is your motto?
Onwards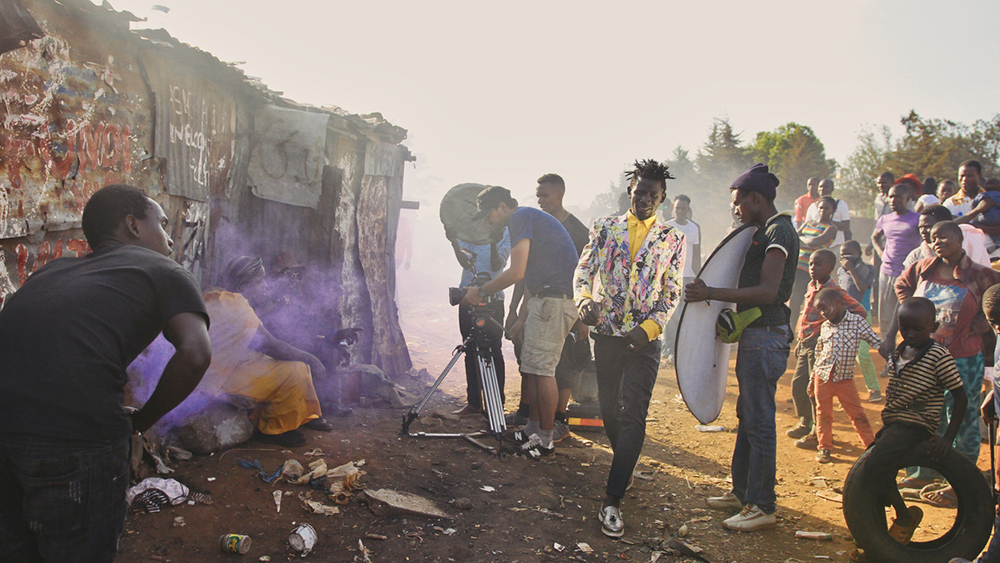 Collett's Hot Sun Films has launched Hot Sun Foundation, a non-profit organization, training youth in Kibera in film and video, also starting its first film school. Inspired by the production of the Picha Marangi Fashion Film.
Bokeh SA International Fashion Film Festival celebrates creativity in fashion, film and design.