BMB has benefitted the Maasai women who have been involved since it started and even those who've joined, both economically and socially.

Jemimah Sairowua
Project Manager
Basecamp Maasai Brand
Basecamp Maasai Brand ( BMB) is founded on the handicraft skills, knowledge and designs of the beautiful and well- known Maasai bead and leather work. Today BMB empowers over one hundred and fifty previously disadvantaged women from the surrounding Talek area of the Maasai Mara in Kenya, with opportunities to earn an income and to continue their valuable beadwork tradition.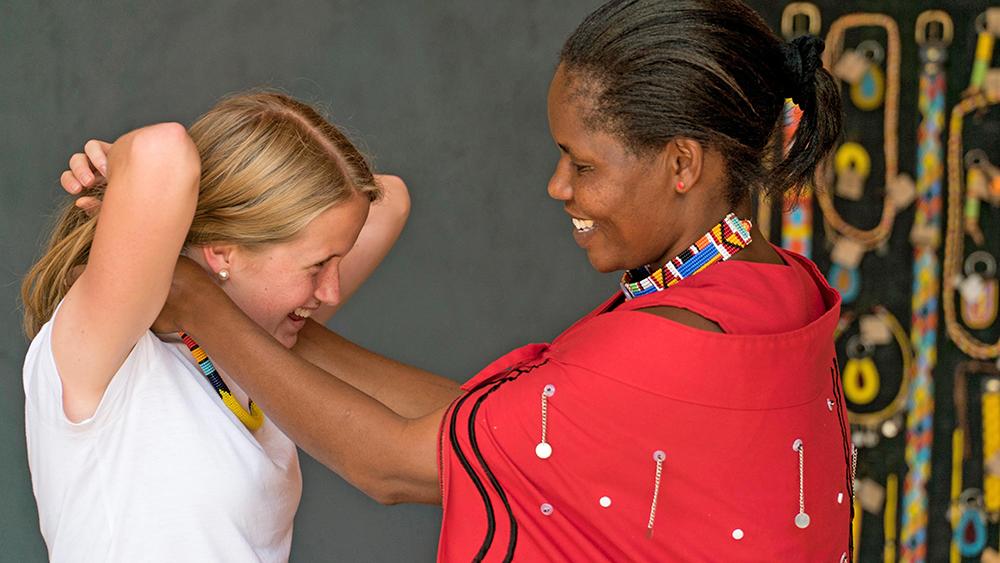 BMB started in 2003, and currently works with over one hundred and fifty ladies making original handcrafted traditional Maasai and contemporary designs in bead and leatherwork.
The project has benefited the Maasai women both socially and economically. Economically in a way that they are able to be empowered to earn their own income and to eradicate poverty and also to change the standard of living of their families. Many have invested in their children's education or built new houses for their families.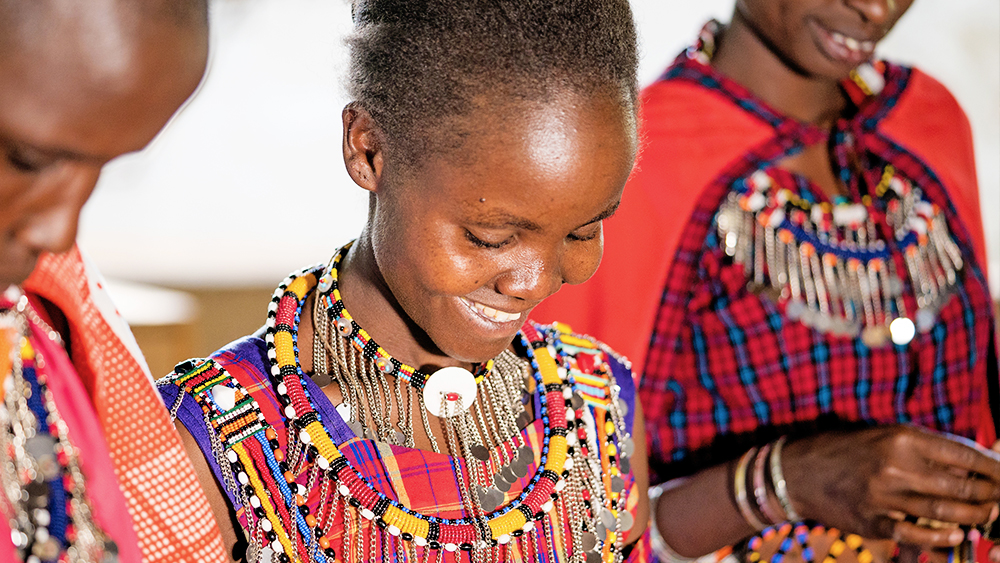 The social impact is reflected in that weaker members have become stronger and are now able to do even complex designs and patterns. Without any background except their traditional handicraft, the ladies are now lifted to a higher quality standard of production through vocational training.
The ladies create bracelets, belts, bags, wallets, card holders, laptop bags and custom- make items in order. Jemimah Sairowua, Project Manager at BMB has a vision for Basecamp Maasai Brand is to have the best quality products in Kenya, and they have already increased their distribution and reach by having an online store to share these beautiful works with the world.
Since the project started I have been able to earn my own money because Maasai women were not able to earn their own money. Now I have money to buy clothes for my kids, food and can provide for my family.

Naramat Naurori
Basecamp Maasai Brand
Support the work of Ladies Basecamp Maasai Brand
With the abrupt loss of tourism due to the COVID-19 pandemic devastating the people and wildlife that depend on Mara Naboisho Conservancy, a community-based conservation partnership in Kenya's Masai Mara, Basecamp Explorer have launched an emergency appeal to help fund the Mara Naboisho Conservancy during this time, here is a link to the campaign: CROWDFUNDING CAMPAIGN